Corporate Social Responsibility
Social responsibility is an important part of the British Medical Auction's strategy.  As the core of our business extends the life of medical equipment, we bring benefits to those who receive the much-needed equipment as well as avoiding significant amounts of landfill waste.
Our social and corporate responsibility goes much further than equipment remarketing and includes:-
Supporting the local community via volunteering days
Charitable support of a national charity each calendar year – this year the British Red Cross
Engaging with local colleges to provide career guidance and work experience opportunities 
Offsetting each employee's work and personal carbon footprint
The environment is extremely important to British Medical Auctions and we take our responsibility very seriously.
Through our ISO 14001:2015 accreditation, we seek to continually improve the effectiveness of our integrated management system to deliver on our commitment to: 
enhance our environmental performance
We are committed to fulfilling our compliance obligations and codes of practice, by:
Managing our vehicle fleet and mileage
Reducing our energy usage in our facilities
Managing waste, to minimise landfill waste
Carbon offsetting
Supporting the local community via volunteering days
Twice a year we ask our employees to suggest local community projects to which we can lend a hand.  This could be painting a scout hut, planting a garden area for a local nursery or giving a make-over to a local community hall.
Our employees agree on the project to be supported then we set to work to make a difference, supplying the materials and the muscle-power!  Not only does this benefit the project at hand, but they are also great team-building occasions for our employees.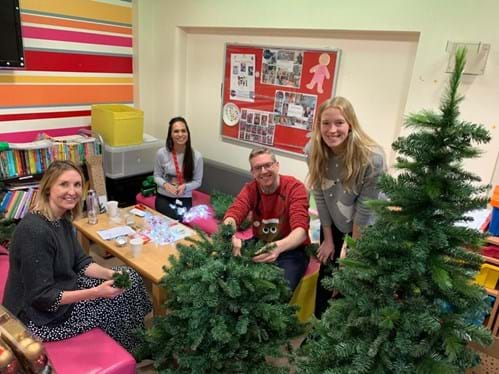 BMA Team bring Christmas joy to patients and visitors at Birmingham Children's Hospital 
Charitable support
The team at British Medical Auctions feel very strongly about 'putting something back'.  As such each calendar year we agree a charity that we will support financially through the year.
In addition, we also promote that charity through any relevant communications increasing their exposure to a wider audience.  Where the opportunity presents itself, we encourage employees to support the same charity through any personal endeavours – e.g. running a marathon for the years charitable cause.
Engaging with local colleges
The team at British Medical Auctions hail from very different backgrounds - logistics, warehouse, clinical, accounting, commercial and administrative.  As such our staff are well-placed to speak with students wishing to embark on certain careers.  As a successful local employer, we thoroughly enjoy speaking with local students and answering questions about the working environment.
Work experience opportunities
As a successful local employer, we always endeavour to accommodate requests for Work Experience from within the local community.
When our placements arrive, we always welcome them, assign a 'buddy' and ensure that they get exposure to as wide a range of activities as possible.  We actively avoid menial jobs, choosing instead to inspire and excite with stimulating and challenging work!
A second life for used medical equipment
In many cases equipment being retired from use here in the UK can be reused in less well-developed countries.  A hugely positive impact of this activity is the money that is returned into our NHS services as a result of the sale of their used equipment. 
Many of our buyers recondition, service and validate the equipment they buy from us and then utilise this in other clinical settings across the world.  This also means that patients who may otherwise not have had access to healthcare equipment in less well-developed countries, receive the care they need.
Other buyers harvest equipment for spare parts.  This not only reduces the environmental impact in terms of recycling or landfill waste, but also in terms of the production of new parts.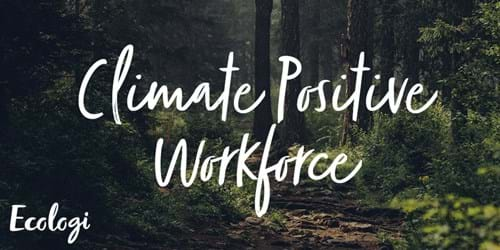 Vehicle usage
Whilst travel is an inevitable part of our business, we do try to limit this with the commercial team using conference and video calls as much as possible.
Clearly equipment collection entails travel.  However, we use the most appropriate vehicle possible to maximise vehicle efficiency.
Our modern fleet of vehicles are regularly maintained and serviced to ensure they run as efficiently as possible, minimising their impact on the environment.
In 2019 BMA began to replace sales and management company vehicles with electric, zero emissions models, thereby reducing CO2 emissions as a business. Our target is to increase this fleet mix to 75% electric and hybrid, low emissions vehicles in 2021. 
Office energy usage
BMA operate on the principles of "reduce, reuse, recycle" across the business operation, in order to reduce energy usage and pollution. Examples of the measures adopted include:
Measurement of energy usage on a monthly basis, with a year on year reduction. This commitment in reduction is part of the ISO 14001:2015 QMS and recertification process.
Low-energy LED lighting throughout the business premises on auto sensors
Landfill avoidance and limitation of WEEE
We will endeavour to sell all equipment collected, including those items that are suitable for spares and repair, whilst clearly indicating this to the bidders. Should any equipment not reach sale through our auctions, equipment will be processed for recycling via our recycling partners, and in line with the WEEE Directive. 
Climate offset
Despite all the efforts we make, the reduction targets we set ourselves and the focus we give to environmental issues, we recognise that we still have an impact on the world in which we live.
That is why we have partnered with Ecologi to help us achieve a carbon neutral workforce.  They have calculated our monthly impact, funding various Golden Standard, Verra CCBS or similarly certified projects around the world.  This includes the planting of 300 trees per month to remove almost 30 tonnes of CO2 from the atmosphere.
As a company that conducts business around the world, we support a truly global range of projects; however we also specifically and additionally support the planting of tress here in the UK.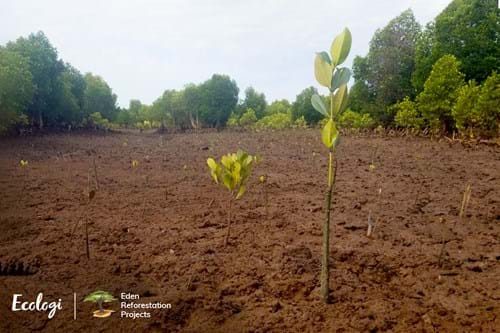 Photo Credit: Eden Reforestation Projects / Ecologi
Our next auction
Timed Auction
01 Dec 2023 - 08 Dec 2023 10:00 AM GMT
Add to Calendar

01 Dec 2023

08 Dec 2023

December 2023 Ambulance Equipment