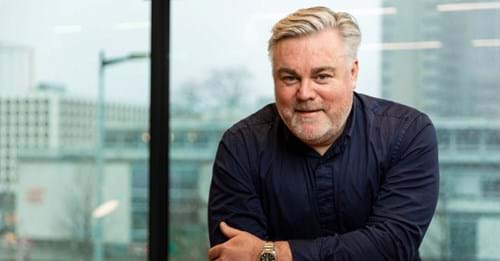 Effective October 1, Tom Christenson will become the new CEO of TBAuctions, the parent company of several online auction brands, including British Medical Auctions (UK/FR), Troostwijk Auctions (Europe) and Klaravik (SE/DK).
As a result of a carefully planned succession due to the incumbent's CEO retirement, Tom takes over the role of Herberth Samsom who led TBAuctions for the past eight years. In those eight years, TBAuctions' hammer sales grew from €100 million (£85.9m) to €1.2 billion (£1bn) in Europe and online auctioning became a relevant sales channel in the B2B market.
"I am pleased that we have found a very good successor for Samsom", says Mark Nieuwendijk, Chairman of the Board of TBAuctions. "Tom is an experienced B2B platform professional who will be able to further accelerate the growth of TBAuctions in Europe and beyond."
Christenson holds a bachelor's degree in Economics and Political Science from Colgate University and a master's degree in Business Administration (MBA) from the Amos Tuck School at Dartmouth College.
His positions included General Manager of Seller Fulfilled Prime at Amazon, General Manager at Uber Freight Europe, and Chief Operating Officer at sennder Technologies GmbH after the acquisition of Uber Freight. Christenson is American and has been living in the Netherlands for nearly four years.
View all News